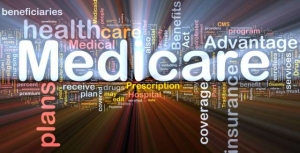 By Lauren Clason – 07/07/16 07:49 PM EDT
A cash-strapped Illinois health insurer won't be sending Obamacare payments to Washington until the feds pay their bill first, according to the state's top insurance official.
The acting director of the Illinois Insurance Department is preventing Land of Lincoln Health, the state's troubled Consumer Operated and Oriented Plan (CO-OP) from paying money owed under the Affordable Care Act unless Washington hands over funds the insurer says are due under a separate but similar provision of the law.
Anne Melissa Dowling said in a June 30 letter to ACA Marketplace CEO Kevin Counihan she is suspending payments of nearly $32 million that Land of Lincoln Health owes the Centers for Medicare and Medicaid Services under the risk-adjustment program, one of the law's premium stabilization programs designed to soften the blow of heavier regulations. Land of Lincoln Health is currently suing the federal government for $73 million it claims it's owed under a similar program known as risk corridors.
Paying the CMS bill would force the state to liquidate Land of Lincoln, Dowling said, which "would trigger marketplace disruption and extreme financial harm" to the CO-OP's 49,000 members. Dowling signed a June 27 order preventing the CO-OP from making payments until CMS fulfills its risk-corridor program obligations.
The Illinois CO-OP in June became the latest insurer to sue the administration after the federal government announced last fall it would pay only 12 percent of the $2.87 billion in risk-corridor payments sought by insurers in 2015.
The payments were cut after Congress enacted a bill that rendered the program budget-neutral, preventing the agency from pulling funding from other sources.
A number of other insurers have filed lawsuits over both risk adjustment and risk corridors, and CMS has indicated that it will make up the shortfall in risk-corridor payments and reevaluate the methodology used to calculate risk-adjustment payments. CO-OPs claim the methodology is flawed and biased in favor of larger, more established insurers.
The CO-OPs have been hit the hardest in the premium stabilization programs, with just 10 of the original 23 remaining. Connecticut was the latest state to announce that it is placing its CO-OP, HealthyCT, under supervision.
Land of Lincoln did not immediately respond to a request for comment, but Jason Montrie, president and interim CEO, told Crain's Chicago Business he feels good about Dowling's actions. The CO-OP lost more than $90 million in 2015.
A spokesperson for the Illinois DOI said it is "using all available regulatory tools" to protect Land of Lincoln's members. "However, lack of payment on certain funds owed to LLH from the federal CMS under the Affordable Care Act or further deterioration in LLH's financial results may impact LLH's ability to operate in the future. The DOI continues to closely monitor the situation so that it can quickly respond to any new developments."
The risk-adjustment program assigns each insurer a risk score based on how sick its enrollees are, and transfers money from insurers with healthier enrollees to insurers with sicker enrollees. The program was conceived as a safety net for insurers who are no longer able to deny coverage based on preexisting conditions.
The risk-corridor program transfers money from insurers who don't spend a minimum amount of premium revenue on medical care to insurers that spent more than they were required. Along with a third program known as reinsurance, they make up the "three Rs" under the ACA's premium stabilization provisions.
Dowling took her authority from an interim final rule CMS issued in May that allows state governments to brainstorm ways of aiding beleaguered insurers as the agency seeks to improve the risk-adjustment payment methodology.
"We are sympathetic to these concerns and recognize that States are the primary regulators of their insurance markets," CMS wrote in the rule. "We encourage States to examine whether any local approaches, under State legal authority, are warranted to help ease this transition to new health insurance markets. Additionally, we will also continue to seek ways to improve the risk adjustment methodology."
A CMS spokesperson said the data show that insurers with sicker enrollees receive money from insurers with healthier enrollees, and that the agency continues to "work with companies and states to refine the program so that risk adjustment works for both insurance companies and consumers shopping for affordable coverage."
Questions about ICD-10 and reimbursement? Physician Credentialing and Revalidation ? or other changes in Medicare, Commercial Insurance, and Medicaid billing, credentialing and payments? Call the Firm Services at 512-243-6844 or [email protected]