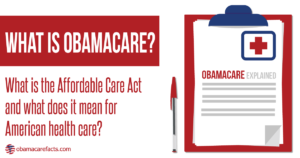 by Katherine Doherty Bloomberg News
October 13, 2016 — 7:05 AM PDT Updated on October 13, 2016 — 8:55 AM PDT
Enrollment in the Obamacare insurance marketplace is likely to stall or even decline for 2017 as higher premiums drive away people who aren't eligible for government subsidies, according to S&P Global Ratings forecasts.
"Our forecasted modest-to-negative growth is clearly a bump in the road, but doesn't signal 'game-over' for the marketplace," S&P analyst Deep Banerjee wrote in a report released Thursday.
This November will be the fourth open enrollment period for individuals to choose insurance plans under the Affordable Care Act, President Barack Obama's signature health-care law. The "significant slowdown" predicted by S&P would be another setback for ACA's government-run insurance markets, after big insurers pulled out of many states because of mounting losses.
ACA enrollment will range from 10.2 million to 11.6 million people after 2017's enrollment season, which starts Nov. 1, S&P said. The lower end of the forecast range implies a decline of 8 percent compared with 2016 and the higher end a 4 percent gain.
With premiums set to rise an average of 25 percent across the marketplace, according to data from ACASignups.net, some current enrollees who aren't eligible for tax credits may not re-enroll in 2017. Still, a moderation in premium increases beyond 2017 will likely bring growth back to the marketplace, according to S&P.
"2017 will not be the year that expansion happens, however a flat year-over-year, or a slight decline should not be mistaken as game over," analyst Banerjee said in an interview.
Banerjee described next year as one step back and one step forward for the ACA. He expects lapses among people who don't get subsidies, but he also sees high re-enrollment for those who do.
While the Obamacare insurance markets have suffered setbacks, the 2010 ACA has brought insurance to about 20 million people who previously lacked it, pushing the uninsured rate in the U.S. to a record low. The government has intensified its push for coverage gains in the last months of President Obama's administration, in part by emphasizing how subsidies can help make insurance more affordable despite rising premiums.
Questions about Obamacare and reimbursement? Physician Credentialing and Revalidation ? or other changes in Medicare, Commercial Insurance, and Medicaid billing, credentialing and payments? Call the Firm Services at 512-243-6844