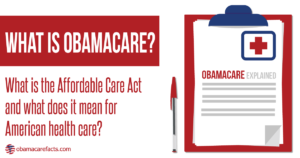 NBC NEWS
by JON SCHUPPE-OCT 20 2016, 5:10 PM ET
President Obama on Thursday proposed a new round of tax credits and a government-run insurance plan for his healthcare reform program, fixes he said would correct jumps in some insurance premiums and the lackluster recruitment of young, healthy people.
Obama delivered his message in Florida, singling out Gov. Rick Scott for his refusal to participate in Obamacare's offer to expand Medicaid coverage for poor people. If he and the governors of 18 other states took part, four million more people would be able to afford insurance, Obama said.
Those corrections, he told an audience at Miami Dade College, would bring Obamacare much closer to reducing the number of uninsured Americans — a figure that currently stands at about 29 million people.
He said he welcomed additional ideas from his Republican opponents in Congress, even if they wanted to rechristen it.
"They can even change the name of the law to Reagancare," Obama said, drawing laughs from the crowd.
"Or they can call it Paul Ryancare," Obama added, referring to the speaker of the U.S. House of Representatives. "I don't care — about credit. I just want it to work."
As a prelude to his proposed solutions, Obama spent half of his 40-minute speech touting the Affordable Care Act, which many Republicans, including presidential candidate Donald Trump, have vowed to repeal. He pointed out that about 20 million more Americans have signed up for insurance since the program began offering state-based marketplaces and expanded Medicaid four years ago, bringing the uninsured rate to its lowest number in decades.
But there have been many well publicized stumbles, including broken websites and dramatic increases in premiums, not to mention the refusal of Republican-led states to do much to encourage the law's implementation.
About 11 million people have enrolled through the online marketplaces, far short of the 21 million that the Congressional Budget Office initially estimated for this point in time.
Some researchers have blamed a lack of government subsidies for people who are not poor. And many of the new customers are relatively unhealthy, taking advantage of the ACA's provision that prohibits insurers from refusing someone because of a pre-existing medical condition.
But Obama said it would be foolish to repeal the ACA, given all the gains. He dismissed much of the opposition to the ACA as "politically motivated," a symptom of the fact that it was conjured by "a Democratic president named Barack Obama."
He first took aim at Scott and other Obamacare resisters in statehouses around the country.
"If your governor could put politics aside and do what 's right, then more than 700,000 Floridians would suddenly have access to coverage," Obama argued.
Then he examined some of the unexpected problems that have emerged in the local marketplaces set up by Obamacare.
Obama said that in some of the exchanges, premiums have increased by up to 50 percent — and, in the case of Arizona, more than doubled.
Obama blamed that on the lack of competition among insurers, and lower-than-expected enrollment of young people, who tend to bring premiums down.
Some insurers have dropped out of the marketplaces, saying they're losing too much money.
His suggested fix was an expansion of tax credits for middle-income families and young adults.
And he called for a "public plan fallback" that would add government-run insurance program to the field in some states, which he said would increase competition and drive down premiums.
He acknowledged that, like a starter home, his signature domestic policy achievment needed improvements.
"It's worked. That doesn't mean it's perfect," Obama said. "No law is."
Questions about Obamacare and reimbursement? Physician Credentialing and Revalidation ? or other changes in Medicare, Commercial Insurance, and Medicaid billing, credentialing and payments? Call the Firm Services at 512-243-6844