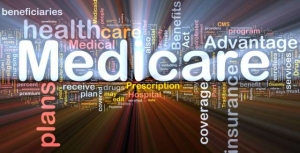 NY Times – Opinion Page- Paul Krugman OCT. 28, 2016
For advocates of health reform, the story of the Affordable Care Act, a.k.a. Obamacare, has been a wild roller-coaster ride.
First there was the legislative drama, with reform seemingly on the edge of collapse right up to the moment of passage. Then there was the initial mess with the website — followed by incredibly good news on enrollment and costs. Now reform has hit a pothole: After several years of coming in far below predictions, premiums on covered plans have shot up by more than 20 percent.
So how bad is the picture?
The people who have been claiming all along that reform couldn't work, and have been wrong every step of the way, are, of course, claiming vindication. But they're wrong again. The bad news is real. But so are reform's accomplishments, which won't go away even if nothing is done to fix the problems now appearing. And technically, if not politically, those problems are quite easy to fix.
Health reform had two big goals: to cover the uninsured and to rein in the overall growth of health care costs — to "bend the curve," in the jargon of health policy wonks. Sure enough, the fraction of Americans without health insurance has declined to its lowest level in history, while health cost growth has plunged: Since Obamacare passed Congress, private insurance costs have risen less than half as fast as they did in the previous decade, and Medicare costs have risen less than a fifth as fast.
But if health costs are looking good, what's with the spike in premiums? It only applies to one piece of the health care system — the "exchanges," the insurance markets Obamacare established for people who aren't covered either by their employers or by government programs, mainly Medicare and Medicaid.
The way the exchanges were supposed to work was that both healthy and less-healthy people would sign up, providing insurers with a good mix of risks that let them offer reasonably priced policies. Broad participation was supposed to happen because the law requires everyone to have insurance — the "mandate" — or face a penalty. Buying insurance was supposed to remain affordable because the law provides subsidies for middle- and lower-income families, ensuring that health costs don't become too large a share of income.
Many insurers entered the market in the belief that the system would work as advertised. After all, conceptually similar systems work in other countries, like Switzerland; Massachusetts has had a system along the same lines since 2006 (which is why some of us call it ObamaRomneycare); and even now it's working O.K. in California, which has managed the program well.
In many states, however, not enough healthy people signed up — and now insurers are either pulling out or hiking their premiums to reflect the not-so-good risk pool. Since premiums have until now been well below projections, this only brings them back up to expected levels. But it's clearly not good news.
How many people are hurt by these premium hikes? Not as many as you may think.
If you are covered by your employer, Medicare or Medicaid, this isn't about you. Even if you buy a policy on the exchanges, you're protected if your income is low enough — $97,200 for a family of four — to make you eligible for subsidies. So we're talking about a fraction of a fraction of the population (which admittedly may still be several million people).
Oh, and bear in mind that many of those affected by the rate hikes have pre-existing conditions, which means that without Obamacare they wouldn't be insured at all.
Even if the direct effects of this year's hike aren't that big, could it mean that Obamacare is about to unravel? No. Most people on the exchanges receive subsidies, which means that the rate hikes won't induce them to drop out; people talking about a "death spiral" haven't done their homework.
So the news is bad, but its badness is limited. Still, the architects of Obamacare had hoped to create a system that would eventually cover almost everyone.
Can the current problems be fixed?
As a technical matter, the answer is clearly yes. Strengthen the mandate; expand the subsidies; close the loopholes that have allowed some insurers to bypass the exchanges; take a more active role in setting standards and reaching out to families to make them aware of their options. Some states are doing much better than others, and it wouldn't take a lot of money to expand best practices to the nation as a whole.
The trouble is that Congress would have to vote to spend that money. So unless Democrats manage to take the House (unlikely) or Republicans are willing to cooperate in the public interest (even more unlikely), the easy fix that's clearly in sight will have to wait for a while.
So, is the latest health care news disappointing? Yes. Is it catastrophic? Not at all.
Questions about Obamacare and reimbursement? Physician Credentialing and Revalidation ? or other changes in Medicare, Commercial Insurance, and Medicaid billing, credentialing and payments? Call the Firm Services at 512-243-6844