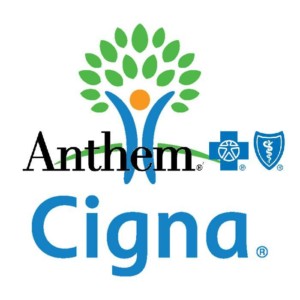 Politico- By PAUL DEMKO 07/28/16 02:15 PM EDT
Anthem on Wednesday fought back against an Obama administration antitrust lawsuit by conditioning its expansion in the struggling Obamacare market to approval of its acquisition of Cigna.
The company plans to add nine states to its Obamacare participation if the deal goes through, company officials said on a call with investors.
The DOJ last week sued to block Anthem's proposed $54 billion acquisition of Cigna, citing concerns about harm to competition, and also filed suit against Aetna's planned $37 billion takeover of Humana.
If successful the mergers would reduce the number of major national carriers from five to three.
Anthem CEO Joe Swedish indicated that the company remains committed to the Obamacare exchanges despite the "many and continuing challenges" of the fledgling marketplaces. The company had 923,000 exchange customers in 14 states at the end of the second quarter of this year.
"Our acquisition of Cigna will help stabilize pricing in this volatile market, enabling Anthem to continue its commitment to the public exchanges," Swedish said.
Two other major national carriers have announced significant pullbacks from the exchange markets because of losses. UnitedHealth Group is pulling out of most of the 34 states where it currently competes. Humana is leaving eight of the 19 states where it sells products in the individual market.
A trial on the Cigna deal should start in federal court in Washington, D.C., in October and take roughly four months, Anthem officials said.
"Obviously we're going to run out the litigation as long as it takes," Swedish said.
Questions about commercial insurance reimbursement? Physician Credentialing and Revalidation ? or other changes in Medicare, Commercial Insurance, and Medicaid billing, credentialing and payments? Call the Firm Services at 512-243-6844 or [email protected]