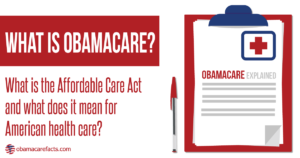 Will Obamacare survive?
Washington Post – By Carolyn Y. Johnson and Juliet Eilperin February 27 at 12:19 PM 
President Trump met with major health insurers Monday morning, in the midst of political divisions over how to dismantle and replace President Obama's signature health-care law, the Affordable Care Act, and intensifying public pressure to preserve the policy.
The meeting included leaders from Blue Cross Blue Shield, Cigna, Humana, UnitedHealth Group, Aetna, Anthem, Kaiser Permanente and the industry lobbying group, America's Health Insurance Plans.
"We must work together to save Americans from Obamacare," Trump said in public remarks before the closed-door meeting. He criticized the Affordable Care Act, commonly known as Obamacare, for creating minimal health coverage requirements that restricted the types of plans insurers could sell.
"Obamacare forced providers to limit the plan options they offered to patients and caused them to drive prices way up," Trump said. "Now a third of U.S. counties are down to one insurer, and the insurers are fleeing. You people know that better than anybody."
Over the past month, more insurers have warned that they could pull out of the Affordable Care Act's health-care exchanges where individuals can buy government-subsidized insurance. Aetna chief executive Mark Bertolini has described the exchanges as being in a "death spiral."
Humana — which insures about 150,000 people on the exchanges this year — announced in mid-February it would exit the exchanges in 2018. In an earnings call, Molina Healthcare disclosed that its exchange business lost $110 million in 2016 and said it would evaluate its participation for next year on a state-by-state basis. A Molina spokeswoman said the company, which insures 1 million members through the exchanges, was not invited to the meeting.
Trump gave few details about his health-care plan, which he promised would increase competition and decrease costs. He said the replacement would allow insurers to sell plans across state lines and include increased flexibility for states. He also called for expanded health savings accounts, which are tax-exempt financial accounts used to pay for medical expenses. He said there would be a smooth transition.
In remarks to the National Governors Association before the meeting with insurers, Trump said the plan to repeal and replace the Affordable Care Act would give states the flexibility they need to make health care work. He also said the politically wise thing for Republicans would be to let the law "implode" so that its failure can be blamed on the Democrats.
"Let it be a disaster, because we can blame that on the Dems that are in our room — and we can blame that on the Democrats and President Obama," Trump said. "But we have to do what's right, because Obamacare is a failed disaster."
The president assured insurance executives that he would provide greater details on his health policy plan during his speech in front of Congress Tuesday night, according to a health industry official briefed on the meeting who asked for anonymity to describe a private discussion.
Insurers, for their part, emphasized the need to maintain market stability during the transition to a new health-care policy, while keeping the enrollment numbers at their current levels.
Trump called insurers to the White House at a time when the short-term future of the Affordable Care Act's exchanges, where people buy individual health coverage, is in a precarious position. Although Republican lawmakers have vowed to replace the law, the prospect of millions of people becoming uninsured in the interim has become a major worry.
But Trump joked at the conclusion of his opening remarks that if the new plan didn't work out, the companies would bear the blame.
"If things aren't working out, I'm blaming you, anyway, you know that," Trump said to laughter.
Before the closed-door portion of the meeting, Joe Swedish, the chief executive of Anthem, praised proposed actions the administration announced earlier this month to stabilize the Affordable Care Act exchanges — a business in which he said his company was "deeply embedded."
He was referring to a proposed rule that would tighten up the qualification for "special enrollment periods," which allow people to sign up for insurance after the enrollment period is over. Insurers have said that people are misusing those periods, waiting to sign up for health coverage only when they're sick.
"I don't want to miss the opportunity to thank you for the swift and decisive actions that occurred most recently," Swedish said.
"It was going to be an implosion," Trump responded. "We had to step in."
After the meeting, America's Health Insurance Plans released a statement saying the meeting was focused on both "short-term stability and long-term improvement."
Bertolini, the Aetna chief executive, said in a statement that the company looks forward to collaborating with the administration and Congress.
"Everyone who took part in today's meeting shares a common goal — ensuring every American has access to affordable health care," Bertolini said.
Trump's meeting with major insurers comes on the heels of private meetings the president has held with a handful of Republican governors, including John Kasich (Ohio), Rick Scott (Fla.) and Scott Walker (Wis.), and as governors from both parties have gathered in Washington for their annual winter conference.
Several governors have drafted their own proposal to repeal and replace the Affordable Care Act, which they shared Sunday with Vice President Pence and Health and Human Services Secretary Tom Price. The plan is still being finalized and has not yet been unveiled, but it aims to preserve more of the law than is currently envisioned by some congressional Republicans while also providing states with additional flexibility.
Sen. Rob Portman (R-Ohio), who spoke with Michigan Gov. Rick Snyder (R) last week, said Snyder and others seeking a middle way believe that a combination of moving more Medicaid recipients into managed care plans and having them take personal responsibility for their care with modest fees could cut costs. But such a move, Portman emphasized, should be combined with ensuring that those covered under the ACA remain insured with the help of federal subsidies.
At the same time, however, governors who did not expand Medicaid under the ACA are anxious that they are not penalized under whatever plan replaces it.
"You can't treat an expansion state better than a non-expansion state," said Scott, who discussed the issue with Trump over lunch on Saturday. "Because you did an expansion, you should not get more dollars."
"He's convinced there can be significant saving there, if they have a chance to make that transition," Portman said of Snyder.
Questions about Obamacare and reimbursement? Physician Credentialing and Revalidation ? or other changes in Medicare, Commercial Insurance, and Medicaid billing, credentialing and payments? Call the Firm Services at 512-243-6844