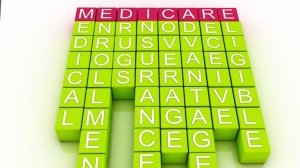 By Rina Marie Doctor, Tech Times | October 5, 6:35 AM
Just when patients and medical and non-medical staff in hospitals and health care facilities are on the verge of getting crazy from the thousands of currently existing medical codes, the 10th version of the International Classification of Diseases (ICD) has been released. Dubbed as the ICD-10, the said updated list contains about 70,000 codes, which equate to the number of official ways for Americans to get sick, hurt or die.
On Thursday, Oct.1, medical providers in the U.S. will start to transition from ICD-9 to ICD-10 in billing government and private insurers for different health care services.
However, even before the updated protocol can be implemented, a number of health care staff have already mocked the wide-scope medical diagnoses. Examples of codes include V91.07XA, which is defined as "burn due to water skis on fire," and Z63.1, which is described as "problems in relationship with in-laws."
Aside from its large scope, the ICD-10 codes are also said to be highly-precise. For example, if a patient is suspected of ingesting a toxic mushroom, clinicians will have to look at about 18 codes to perfectly fit that patient's case. Another example is leg fracture, which has dozens of types.
Despite the seemingly humorous vibe entailed in the changes, this transition is anything but a joke for health care providers, who need to manipulate this coding system with utmost efficiency for payment purposes.
The ICD-10 codes are based on the list of official medical diagnoses set by the World Health Organization (WHO). The said coding system delegates a particular code for each patient complaint and medical procedure to enhance billing, diagnosis and overall care provision.
From 14,000 disease codes included in the ICD-9 version, the number had rose to about 70,000. Medical procedures, on the other hand had also witnessed an increase from 4,000 to about 72,000 codes.
The change is being necessitated by the Centers for Medicare & Medicaid Services for enhanced specificity. According to them, ICD-9, which has been used since 1979, now lacks adequate information about medical problems and procedures. With the ICD-10, potential health care needs will be anticipated well and timely claims processing will be practiced.
While the conversion may pose various mishaps during its initial stages, the change is said to be good overall as doctors and hospitals are urged to shy away from fee-for-service setup and move to a setting where they are paid based on outcomes and care quality.
"Transferring to the new medical claim codes will allow key industry stakeholders to better track and manage diseases, measure the quality of care and evaluate patient outcomes-all of which support the shift toward value-based payment plans," said Chris Miles, senior vice president of Aon Hewitt's health group.
Questions about ICD-10 reimbursement? Physician Credentialing and Revalidation ? or other changes in Medicare, Commercial Insurance, and Medicaid billing, credentialing and payments? Call the Firm Services at 512-243-6844 or [email protected] 
Buy Without Prescription, The Best Quality Pills. Buy Cialis Generic
Cheapest Prices Pharmacy. Online Australia. Dapoxetine is used as a treatment for premature ejaculation. !
Online Canadian Pharmacy Store! Online Australia . Free Delivery, 10mg.
Buy generic viagra . AUD 24.99 – Price in pharmacy. However more complications and higher mortality rates were seen with patients older 
Cheapest prices Pharmacy. Retail Price For Zoloft . Approved Pharmacy, India.
Dec 12, 2014 – Buy cheap generic without prescription. More info about "". buy estrace cream canada. Academic world plus