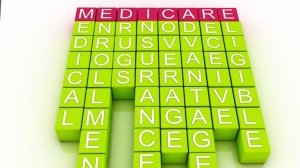 On Thursday, CMS Acting Administrator Andy Slavitt offered further details about resources the agency will have in place to help providers with the upcoming switchover to ICD-10 code sets, Health Data Management reports (Slabodkin [1], Health Data Management, 8/28).
U.S. health care organizations are working to transition from ICD-9 to ICD-10 code sets by Oct. 1 to accommodate codes for new diseases and procedures.
Background
On July 6, CMS and the American Medical Association jointly announced measures designed to help ease physicians' transition.
Among other things, CMS said it would:
Appoint an ICD-10 ombudsman to help oversee the transition;
Establish a one-year grace period in which it will reimburse physicians under Medicare Part B for claims with incorrect ICD-10 diagnosis codes;
Extend the flexibility for quality code errors to the Physician Quality Reporting System, Value-Based Payment Modifier program and meaningful use program so physicians and other eligible professionals are not penalized; and
Provide a range of online resources — including Web conferences and training documents — to aid providers in the transition.
The measures do not signify an ICD-10 delay (iHealthBeat, 7/29).
Latest Updates
During a national provider call, Slavitt said CMS has created and is staffing an ICD-10 Coordination Center, which will open at the end of September. It will "be responsible for managing and triaging issues and ensuring timely communications" with providers, Slavitt said.
In addition, Slavitt announced that William Rogers, a practicing emergency department physician and director of CMS' Physicians Regulatory Issues Team, will serve as ICD-10 ombudsman. He will assess and respond to stakeholder concerns with the transition. Rogers has been an ombudsman for clinicians who work with Medicare and Medicaid since 2003.
Overall, Slavitt encouraged stakeholders to utilize the "array" of CMS ICD-10 resources. Further, he noted ICD-10 testing is available to Medicare providers through Sept. 30 (Slabodkin [1], Health Data Management, 8/28).
CMS Releases Latest End-to-End Testing Results
In related news, CMS on Thursday also released the results of its third week-long round of ICD-10 end-to-end testing, Health Data Management reports (Slabodkin [2], Health Data Management, 8/28).
The testing periods are designed for providers to determine whether ICD-10 codes submitted to Medicare will be accepted by the program (iHealthBeat, 6/2).
About 1,200 testers participated in the latest round of testing, which ran from July 20 through July 24. Testers included:
Billing agencies;
Claims clearinghouses; and
Providers (Conn, Modern Healthcare, 8/27).
In the latest round of testing, CMS received 29,286 test claims and 25,646 were accepted, yielding an 87% acceptance rate — slightly slower than the 88% acceptance rate during the last round of end-to-end testing, Health Data Management reports (Health Data Management [2], 8/28).
According to CMS, among rejected claims in this round:
2.6% were rejected because of an invalid submission of ICD-9 codes; and
1.8% were rejected because of an invalid submission of 1CD-10 codes.
Other errors CMS noted included:
Inaccurate health insurance claim numbers;
Inaccurate national provider identifiers; and
Services dates submitted outside of the testing range.
In a statement, CMS said, "Most rejects were the result of provider submission errors in the testing environment that would not occur when actual claims are submitted for processing."
In addition, CMS suggested that some of the errors had been made deliberately to confirm whether an invalid claim would be rejected should such a claim be submitted in practice.
Stanley Nachimson, principal of Nachimson Advisors and an ICD-10 expert, noted the acceptance rate is similar to earlier rounds, which means more testing is necessary.
Nachimson said, "Remember, these are people who believe they are ready," adding, "We don't know what's happening to those entities who haven't prepared or been involved in the testing yet" (Modern Healthcare, 8/27).
Questions about ICD-10 reimbursement? Physician Credentialing and Revalidation ? or other changes in Medicare, Commercial Insurance, and Medicaid billing, credentialing and payments? Call the Firm Services at 512-243-6844 or [email protected] 
Order Online at USA Pharmacy! No Prescription . Fastest Shipping, Online Prednisone No Prescription.
Cheapest prices Pharmacy. No Prescription Overnight Fedex. Instant Shipping, Buy Prednisone Mastercard.
Purchase Discount Medication! Buy Australia . Instant Shipping, Prednisone Liquid Cost.
– BUY Generic Cialis Relaxation of smooth muscles of penis and dilatation of arteries under the influence of Cialis and as a result of it the common …
from $0.75 per pill from any of the listed reputable online pharmacies. BONUS pills available, FREE shipping on orders over $200, wide range of …
online prescription for prednisone – prednisone purchase order prednisone without prednisone oral cost ; without prescription prednisone ; no