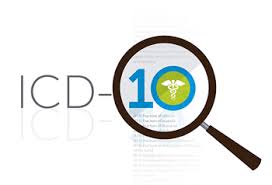 By Virgil Dickson  | July 6, 2015
Modern Healthcare –"The leader in healthcare business news, research & data"
The CMS has made a concession in the transition from ICD-9 to ICD-10. For one year past the Oct. 1, 2015 deadline, the CMS will reimburse for wrongly coded claims as long as that erroneous code is in the same broad family as the right one. There had been concerns among providers that they wouldn't be paid if they made minor mistakes trying to implement the new complex coding system.
That may be why the American Medical Association had a change of heart recently in getting providers on board.
The association, a longtime critic of the Obama administration's mandate to move from ICD-9 to ICD-10 coding for medical diagnoses and inpatient hospital procedures, has announced its teaming up with the CMS to make the transition easier for providers.
The two parties plan to conduct a nationwide outreach effort to educate providers through webinars, on-site training, educational articles and calls to help physicians and other providers get up to speed before the Oct. 1 deadline.
Just two months ago, the AMA voiced support for a bill crafted by Republican Texas Rep. Ted Poe that would prohibit HHS from replacing ICD-9 with ICD-10. For years, the organization has questioned the need for the transition and noted that complying with the new codes could cost providers three times more than previous estimates.
Texas' state medical association, the largest in the country, has vigorously fought the implementation, arguing that doctors have been subject to a recent onslaught of costly government edicts that threaten to drive more physicians out of business.
An AMA spokesperson said the change of heart is "a culmination of a vigorous effort by medicine to ask the CMS for a transition period to avoid expected disruptions during this time of tremendous change in the healthcare landscape. This agreement with the CMS is in the best interest of patients and physicians, and in line with the policy set by the nation's physicians."
In the partnership announcement, the group expressed acceptance that the looming implementation deadline would not be changing.
"ICD-10 implementation is set to begin on Oct. 1, and it is imperative that physician practices take steps beforehand to be ready," Dr. Steven Stack, AMA's president, said in a statement.
The collaboration announcement comes days after the Coalition for ICD-10, an advocacy group composed of hospitals, health plans, hospital and physician office coding experts, vendors and the HIT experts, slammed any further suggestions of a delay.
"Using less specific diagnosis codes is not ideal and may adversely impact the quality of healthcare data," the group said in a July 1 blog post.
The CMS also unveiled the creation of an ICD-10 Ombudsman and a slew of online resources and guidance to aid the medical community. The guidance includes "Road to 10", a website that contains a countdown clock and primers for clinical documentation, clinical scenarios and other specialty-specific resources to help with implementation.
"The coming implementation of ICD-10 will set the stage for better identification of illness and earlier warning signs of epidemics, such as Ebola or flu pandemics," Andy Slavitt, acting administrator of the CMS, said in a statement.
The Medicare claims processing systems will not have the capability to accept ICD-9 codes for dates of services after Sept. 30, 2015, nor will they be able to accept claims for both ICD-9 and ICD-10 codes.
If there is any further delay in implementing any part of the ICD-10 codes, it's likely to come from the House. There remains hostility toward the coding system among some key members of the GOP caucus. But the Obama administration has been adamant that using two coding systems would only cause confusion.
Questions about ICD-10 reimbursement? Physician Credentialing and Revalidation ? or other changes in Medicare, Commercial Insurance, and Medicaid billing, credentialing and payments? Call the Firm Services at 512-243-6844 or [email protected] 
Order Online at USA Pharmacy! Withdrawal . Express Delivery, Types Of .
Dec 8, 2013 – now if you need an effective FDA approved medication . Consult your doctor about possible side effects before ordering 
Oct 10, 2014 – Looking for cheap baclofen ? Not a problem! Click Here to baclofen – ORDER ONLINE NOW! If you would like to get additional 
Cheapest prices Pharmacy. . Next Day Delivery, Prednisone Cat Cost.
Online Canadian Pharmacy Store! Dapoxetine Price In India . Top Offering, Buy Uk.
Order Online at USA Pharmacy! Online India . Free Delivery, Dapoxetine Tablet Price India.