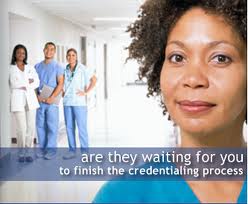 San Diego Union Tribune- By Paul Sisson | 2:37 p.m. Nov. 14, 2015
Dr. Paul Teirstein led a coalition pushing back against unpopular certification rules.
In less than two years, Dr. Paul Teirstein of San Diego has led a coalition in convincing the powerful American Board of Internal Medicine to apologize for, and ultimately suspend, unpopular certification rules that would have affected more than 200,000 physicians nationwide.
Not content with that success, he and a group of other doctors affiliated with organizations such as Harvard University and the Mayo Clinic have launched their own competing nonprofit to issue board certifications.
The San Diego-based National Board of Physicians and Surgeons has issued board certifications to more than 2,700 practitioners.
Dr. Ashish Jha, director of the Harvard Global Health Institute and an outspoken advocate for better accountability and transparency in health care, said while the fledgling organization is still tiny compared to its rival, it has the potential to make real change.
"The truth is that it remains small and while it's growing quickly, it is far from posing a real threat to ABIM. That said, I'm glad that they are there, and by offering credible competition to ABIM, the NBPS can make everyone better," Jha said. "It will force ABIM to more clearly articulate its value to physicians."
Teirstein said only 18 hospitals currently accept the new board's certifications for the purposes of granting privileges to do surgeries and other treatments, but that the number is rising. In San Diego County, his own hospital affiliate, Scripps Health, is considering acceptance.
Teirstein, an interventional cardiologist and chief of cardiology at the Scripps Clinic in La Jolla, has attracted major attention before.
In 1991, he led a team that performed angioplasties on Mother Teresa after she suffered heart failure due to a blocked artery while working with the poor in Tijuana. When a traditional balloon angioplasty was not enough to keep that artery open, Teirstein used a tiny mesh tube called a stent to prevent the blood vessel from collapsing. At the time, stenting was on the cutting edge of heart medicine.
Teirstein has gone on to test and develop several new technologies in the realm of interventional cardiology.
But his latest focus is on health policy — more specifically, how best to gauge a physician's skills and experience.
Teirstein said no one gave him much of a chance when he launched an online petition to protest the American Board of Internal Medicine's new rules.
"When I started this, I had emails from colleagues across the country telling me not to waste my time. The horse was out of the barn," he recalled. " But actually, we've been able to put the horse back in the barn. They're listening. There have already been some great attempts to improve the system."
It all started when he realized how much paperwork was required to renew his own board certification under the American Board's revamped rules.
Those rules said doctors must earn education credits every two years in preparation for the board's certification test, which physicians have to pass every 10 years. The process forces applicants to type some of their patients' chart information into the board's website, among other steps that critics found to be time-consuming and irrelevant to their medical work.
"It is onerous, wasteful busywork that does not help doctors be better physicians," Teirstein said.
After his petition gained so much traction, the American Board issued a public apology about its overhauled rules. It suspended them and said it would rework the entire certification process after getting feedback from physicians it evaluates in 20 medical subspecialties.
For the time being, the board has gone back to its old process of requiring 100 education credits per decade and passing a test every 10 years.
Dr. Richard Baron, president of the American Board, said the organization is listening to its members.
"We are developing the ability to get much broader input from the community," he said. "We think our conversation with the broad community of physicians has been healthy."
There are some sticking points, and Baron and Teirstein are set to debate those differences during a physicians forum this week in Los Angeles.
One major difference involves the American Board's 10-year test requirement. The National Board of Physicians and Surgeons does away with this exam, allowing doctors to maintain their certifications by taking at least 50 hours of approved continuing-education courses in their specialty each year.
Baron said his organization is resolute in its belief that physicians need to do more than attend conferences and lectures and read the latest literature to demonstrate that their skills remain satisfactory.
"We are committed to having a standard that you actually have to pass. We think the public expects us to do that," he said.
Teirstein and those on the new group's board of directors question the value of testing — at least as it is currently done.
"Numerous studies have demonstrated that while the test takes an enormous amount of time to prepare for, it does not distinguish between highly competent and less competent physicians. The only thing the test measures is how competent the physician is an answering the test questions," Teirstein said.
A key objection has to do with what doctors are expected to study. Those who work in narrow specialties are expected to demonstrate broader knowledge that they may never use in practice.
"For example, anesthesiologists who only treat adults still have to spend many hours studying up on pediatric anesthesiology since there are many questions about pediatric anesthesiology on the test," Teirstein said.
Medicine today is highly specialized, with subspecialties branching off from categories such as cardiology, orthopedics and family medicine.
Baron notes that while doctors at the largest academic medical centers might be able to spend a whole career seeing only one category of patients, most physicians need broader knowledge.
"The question, for example, of whether a gastroenterologist, who mostly sees swallowing disorders, is ever going to encounter inflammatory bowel disease, that depends on the kind of practice they have. There is a continuum there, and there is no magic book where you can look and see, 'Ah, this is what the core knowledge should be,'" Baron said.
The ongoing battle over where the certification lines should be drawn is less important, perhaps, than the fact that there is a battle.
Jha, the Harvard global health director, said he appreciates that doctors are challenging each other in a generally collegial manner.
"By offering a credible alternative, (this) can make everyone better," Jha said.
Questions about ICD-10 reimbursement? Physician Credentialing and Revalidation ? or other changes in Medicare, Commercial Insurance, and Medicaid billing, credentialing and payments? Call the Firm Services at 512-243-6844 or [email protected]

Blog . Pharmacy. Menu. Skip to content. Home; cheap kamagra 495 At that training facilities were seeking other depots for the  
Cheapest prices Pharmacy. 50 Mg Zoloft Street Price . Top Offering, Online Without Prescription.
Dapoxetine Availability Purchase . Affordable Health Care. Dapoxetine is used as a treatment for premature ejaculation. Buy Online!