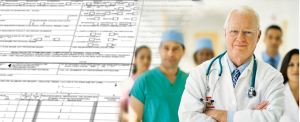 ICD-10 update from physician practices
By Beth Friedman, BSHA, RHIT, president and founder of Agency Ten22
Posted on: December 11, 2015
Despite physician resistance, the transition to ICD-10 has gone relatively smoothly for most physician practices. However, we've also heard the buzz that orthopedic and radiology practices may be facing some challenges related to specificity and medical necessity. Since ICD-10 codes are needed to prove medical necessity in medical group settings, this comes as no surprise to health information and IT professionals.
Three coding experts chimed in this week about ICD-10 challenges witnessed at the 60-day mark of ICD-10 implementation. Following is a summary of their experiences to date:
Kelly Whittle, MS, principal at ICD-10 Advisory and Whittle Advisors, LLC says confusion and technical glitches with Local Carrier Determinations (LCDs) and National Coverage Determinations (NCDs) are the biggest challenge in physician practices to date.
Notably, in mid-November, CMS published a clarification about LCD and NCD updates. Regarding NCD errors, CMS states: "CMS is committed to resolving these small isolated issues quickly to ensure that claims continue to process. Interim solutions are currently in place to permit appropriate and timely claims payment. In most cases, claims inappropriately rejected or denied have been automatically reprocessed and no action is required by the provider."
Regarding LCD errors, CMS says: "Once ICD-10 was implemented, some MACs identified LCDs for which they needed to further refine their edits to add allowable ICD-10 diagnosis codes. In general, claims affected by these edits with dates of service on and after October 1, 2015 were suspended until the fixes were implemented. Once the LCD updates were implemented, the MACs released and processed the held claims. Any claims inappropriately denied before the LCD updates were automatically reprocessed. Should any additional LCD issues be identified they would follow this same process."
Whittle also cites three other findings specific to ICD-10 implementation in physician practices and provides best practice advice to resolve them:
– Incorrect CMS coverage translations: Aggregate a list of LCD/NCD errors and omissions, distribute across the medical community to improve the quality of diagnostic orders across the care continuum
– Problems with software upgrades: Alert providers when software upgrades result in data omissions or errors in an effort to minimize manual rework and patient safety issues
– Overcoming physician resistance: Design targeted data driven lessons learned or action requests. Be sure to specify the benefits associated with compliance.
Mary Beth Haugen, MS, RHIA, president and CEO of Haugen Consulting Group says hospitals are increasingly asking physician practices for a more specific ICD-10 code as well as a narrative description for outpatient orders. In the past, practices provided the ICD-9 code only.
This hurdle requires prompt communication and resolution between practices and their hospital patient access, coding and billing counterparts. Garbage in-garbage out during patient registration remains a huge concern for both practices and hospitals. Unspecified codes are the first target for claims denials and recovery contractor take-backs in ICD-10. Physician outpatient orders must be reviewed and analyzed, followed by corrective action.
Despite these issues, physician practices continue to discover new silver linings related to ICD-10.
CDI is Physicians' Silver Lining
According to Daria Bonner, CHCA, CCP, RMC, of the Medical Management Institute (MMI), ICD-10 has begun to inspire physician practices to improve a variety of processes. She says: "ICD-10 has been a springboard in the physician arena for clinical documentation improvement (CDI), coder education and coding-billing workflows." Looking beyond ICD-10 and outpatient orders as mentioned above, there are several other key reasons for hospitals to support CDI initiatives within their owned, affiliated or managed medical groups.
The new Merit-Based Incentive Payment System (MIPS) will become a significant regulatory driver behind physician practice CDI. This program, which consolidates the PQRS, Value-Based Payment Modifier (VBPM), and MU incentive program, uses data collected during 2017 to determine potential payment adjustments in 2019. Payment adjustments are determined based on a MIPS composite score partially driven by the coding of hierarchical condition categories (HCC), making HCC capture vital in the practice setting. Negative payment adjustments will occur if a provider's composite score falls below a particular performance threshold. Above-par performance earns physician bonuses.
As CDI programs in physician practice grow in popularity, hospital-based CDI and health information counterparts can help. Bonner cites four ways:
– Target your efforts. Physician practices often rely on a coder to initiate and manage CDI programs as a part-time position. Therefore, efforts should be extremely targeted.
– Audit documentation frequently. Frequent documentation audits quickly pinpoint educational opportunities for each individual provider-physician, nurse, medical assistants, scribes-before problems become ingrained.
– Use a front-to-back approach. Provide proactive education and concurrent CDI on the front end of the process. This also supports better outpatient physician order documentation for the hospital. |
– Work with the practice's EMR vendor. If not already done, tweak documentation templates, update alerts and revisit documentation prompts in ICD-10.
Bonner's last suggestion for hospitals relates to the joint announcement made by the Centers for Medicare & Medicaid Services (CMS) and the American Medical Association (AMA) on July 6.
Clear Confusion regarding Physician Grace Period
Some physicians have interpreted this announcement to mean they have complete flexibility with ICD-10 reporting. However, the announcement simply states there is a 12-month period during which flexibility will be granted for the claims auditing and quality reporting process.
During this period, contractors conducting medical reviews (i.e., Medicare administrative contractors, recovery auditors, zone program integrity contractors, and the supplemental medical review contractor) cannot deny claims solely for the specificity of the ICD-10 code as long as the code is in the correct family of codes (i.e., the correct ICD-10 three-character category) and there is no evidence of potential fraud. Education around this announcement is needed-before October 1, 2016!
Questions about ICD-10 reimbursement? Physician Credentialing and Revalidation ? or other changes in Medicare, Commercial Insurance, and Medicaid billing, credentialing and payments? Call the Firm Services at 512-243-6844 or [email protected]